By Laura Drinan

Hometown Weekly Reporter
With affordable digital cameras on the market and quality cameras built into smart phones, photography has become an increasingly popular hobby to pick up. While advancements in technology in the past 20 years have made it possible for many to hold cameras in their pockets, such was not the case for one of America's most influential photographers, Clarence H. White.
Giving a glimpse into White's life and work as a photographer in the early 1900s was Wellesley College's Davis Museum, which will house the exhibit "Clarence H. White and His World: The Art and Craft of Photography, 1895–1925" until June 3, 2018.
The exhibition is presented at the Davis Museum with support from the Henry Luce Foundation, Wellesley College Friends of Art at the Davis, the E. Franklin Robbins Fund, Sandra Cohen Bakalar '55 Fund, and the Mellon Endowment for Academic Programs at the Davis Museum Fund.
As visitors walked through the lower level of the Davis Museum, they were taken through 30 years of White's work and could see the influence he had on other photographers.
White's involvement in photography first began in 1893 after a trip with his wife to the World's Columbian Exposition in Chicago. After the couple returned to White's hometown in Ohio, he began experimenting with photography.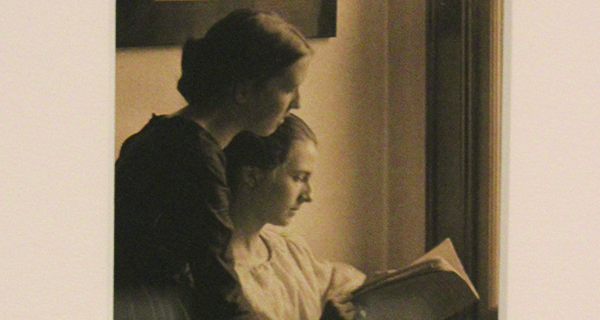 He dressed his family members and friends in costumes for photo shoots, through which he learned the ins and outs of his camera and of photography. Although he originally taught himself because he could not afford photography classes, White was able to develop his own aesthetic and style.
By 1904, White had become a full-time photographer and was internationally acclaimed. He even became a leader of Alfred Stieglitz's "Photo-Secession" – a movement to promote photography as a fine art.
White moved to New York in 1906, where he soon began teaching at Columbia Teachers College. Years later, he established the Clarence H. White School of Photography in New York.
As a pioneer in early twentieth century photography, White shaped the future of the art form with his pictorial photos and individualistic spirit.